An Evaluation of Avalon6 Bitcoin Miner
---
Bitcoin Mining Hardware Comparison
Currently, based on (1) price per hash and (2) electrical efficiency the best Bitcoin miner options are:
AntMiner S7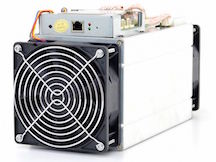 4.73 Th/s
0.25 W/Gh
8.8 pounds
N/A
0.1645
AntMiner S9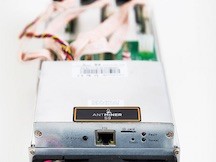 13.5 Th/s
0.098 W/Gh
8.1 pounds
N/A
0.3603
PROS
It is the second most productive Bitcoin miner on the market
Stated in some reviews that the miner is quiet compared to others
CONS
Compared to the Antminer S7, it has less hash power for the money
It is less efficient compared to the Antminer S7.
The Avalon 6: Serious Rival to the AntMiner S7
The troubled Avalon brand was taken over by Canaan Creative. With their recent hardware offerings, they've been rebuilding the brand to its previous glory. The impressive Avalon 6, their latest device, contains eighty 18nm A3218 chips, running at 500 MHz to achieve a respectable 3.5 TH/s hashrate which comes close to that of the AntMiner S7.
Power Supply
The Avalon 6 will surely run with any good power supply of 1100W and up. The unit uses about 1050 Watts when using a platinum-rated PSU.
Bitcoins / Month (Profitability)
Despite the release of the 14 TH/s AntMiner S9, the expected halving combined with a rising Bitcoin price may allow the Avalon 6 to turn a profit. Through CoinWarz'mining profitability calculator, we'll run the Avalon stats and some average costs: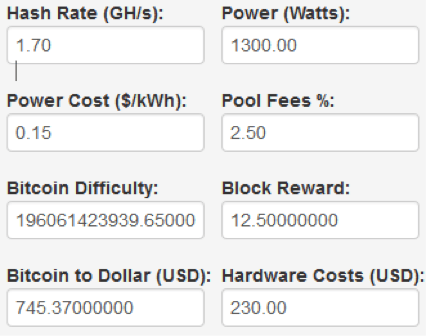 And the results, while in the minus column, don't look so bad. A lower electricity cost or higher Bitcoin price could make the Avalon 6 into profit:

Price
Canaan sells the unit for $550 (with substantial $100 and $130 discounts for 10 and 50 units respectively). For shipping information, the unit weighs 5 kg / 11 lb. From Amazon, second-hand or used device costs about $450.
Noise
Ideally not to be put in your bedroom or living room, the Avalon 6 is quiet enough to run at home, at 55 dB from 1.2 m. / 4 ft. The unit will further reduce noise by underclocking (aka downclocking).
Setup
Either a Raspberry Pi (B / B+) or a TP-Link TL-WR703N is required in an Avalon 6 as a controller. From one RPi, up to 50 miners can be maintained.
It can be easily installed because it uses DHCP which automatically finds an IP address.
To setup, control and monitor the device you can use either Avalon's control panel or CGminer. Basic and advanced settings are easy to access.
Temperature
With the intention on operating at an ambient temperature below 35°C / 95°F, the frequency of the Avalon 6 can be easily adjusted from its standard 500 MHz and it runs fairly cool even when overclocked. Due to the unit's design, the single fan has no problem cooling it.
Verdict
The Avalon 6 is a tough contender to the AntMiner S7. Even if it's slightly less energy-efficient , it compensates by arguably having enough customization options to please any hardware enthusiast.