Bitcoin Mining Hardware Guide

The best Bitcoin mining hardware has evolved dramatically since 2009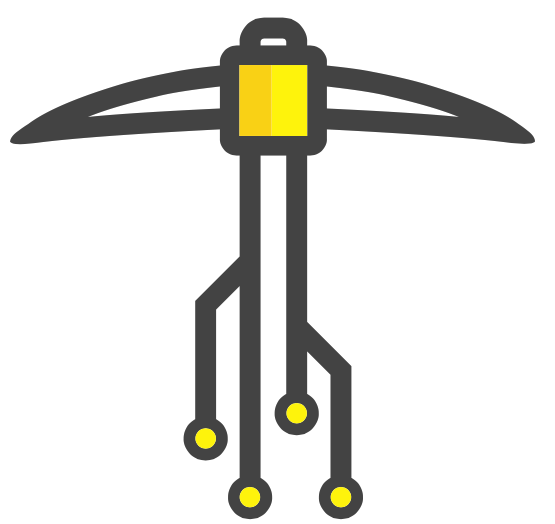 At first, miners used their central processing unit (CPU) to mine, but soon this wasn't fast enough and it bogged down the system resources of the host computer. Miners quickly moved on to using the graphical processing unit (GPU) in computer graphics cards because they were able to hash data 50 to 100 times faster and consumed much less power per unit of work.
During the winter of 2011, a new industry sprang up with custom equipment that pushed the performance standards even higher. The first wave of these specialty bitcoin mining devices were easy to use Bitcoin miners were based on field-programmable gate array (FPGA) processors and attached to computers using a convenient USB connection.
FPGA miners used much less power than CPU's or GPU's and made concentrated mining farms possible for the first time.
Today's modern and best bitcoin mining hardware
Application-specific integrated circuit (ASIC) miners have taken over completely. These ASIC machines mine at unprecedented speeds while consuming much less power than FPGA or GPU mining rigs. Several reputable companies have established themselves with excellent products.
Bitcoin Mining Hardware Comparison
Currently, based on (1) price per hash and (2) electrical efficiency the best Bitcoin miner options are:
AntMiner S7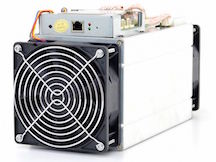 4.73 Th/s
0.25 W/Gh
8.8 pounds
N/A
0.1645
AntMiner S9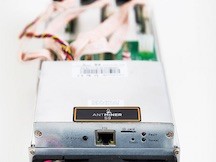 13.5 Th/s
0.098 W/Gh
8.1 pounds
N/A
0.3603
For a comprehensive comparison of bitcoin mining hardware.
Best Bitcoin Mining Hardware

Two major factors go into determining the best bitcoin mining hardware: (1) cost and (2) electricity efficiency.
Bitcoin mining is difficult to do profitably but if you try then this Bitcoin miner is probably a good shot.
ASIC Bitcoin Mining Hardware
Application-specific integrated circuit chips (ASICs) are bitcoin mining hardware created solely to solve Bitcoin blocks. They have only minimal requirements for other normal computer applications. Consequently, ASIC Bitcoin mining systems can solve Bitcoin blocks much quicker and use less less electricity or power than older bitcoin mining hardware like CPUs, GPUs or FPGAs.
As Bitcoin mining increases in popularity and the Bitcoin price rises so does the value of ASIC Bitcoin mining hardware. As more Bitcoin mining hardware is deployed to secure the Bitcoin network the Bitcoin difficulty rises. This makes it impossible to profitably compete without a Bitcoin ASIC system. Furthermore, Bitcoin ASIC technology keeps getting faster, more efficient and more productive so it keeps pushing the limits of what makes the best Bitcoin mining hardware.
Some models of Bitcoin miners include Antminer S5, Antminer U3, ASICMiner BE Tube, ASICMiner BE Prisma, Avalon 2, Avalon 3, BTC Garden AM-V1 616 GH/s, VMC PLATINUM 6 MODULE, and USB miners.
AntMiner U2
2 Gh/s
1.0 W/Gh
0.8 ounces
N/A
BPMC Red Fury USB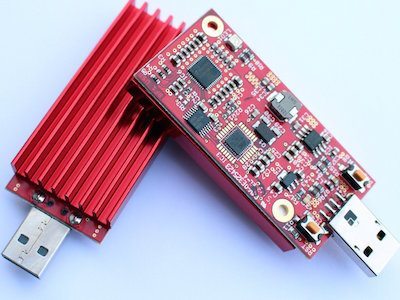 2.5 Gh/s
0.96 W/Gh
1.6 ounces
N/A
GekkoScience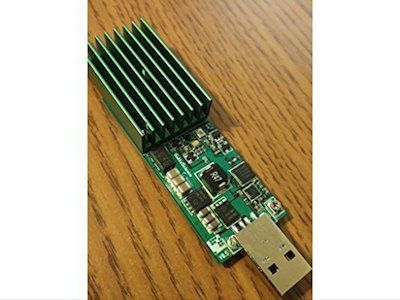 9.5 Gh/s
0.33 W/Gh
0.8 ounces
N/A
Best Bitcoin Cloud Mining Services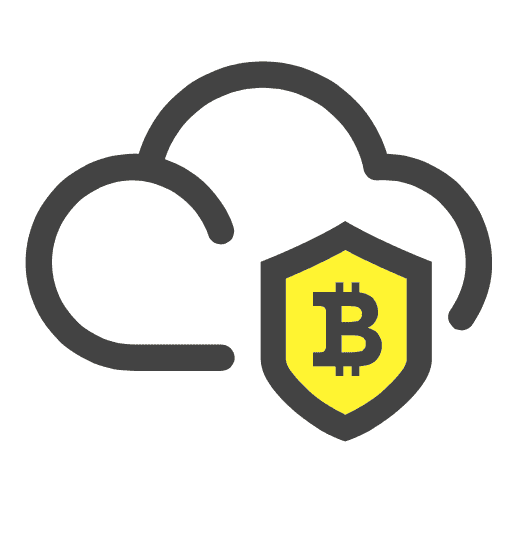 For those not interested in operating the actual hardware then they can purchase Bitcoin cloud mining contracts. Being listed in this section is NOT an endorsement of these services. There have been a tremendous amount of Bitcoin cloud mining scams.
Hashflare Review: Hashflare offers SHA-256 mining contracts and more profitable SHA-256 coins can be mined while automatic payouts are still in BTC. Customers must purchase at least 10 GH/s.
Genesis Mining Review: Genesis Mining is the largest Bitcoin and scrypt cloud mining provider. Genesis Mining offers three Bitcoin cloud mining plans that are reasonably priced. Zcash mining contracts are also available.
Hashing 24 Review: Hashing24 has been involved with Bitcoin mining since 2012. They have facilities in Iceland and Georgia. They use modern ASIC chips from BitFury deliver the maximum performance and efficiency possible.
Minex Review: Minex is an innovative aggregator of blockchain projects presented in an economic simulation game format. Users purchase Cloudpacks which can then be used to build an index from pre-picked sets of cloud mining farms, lotteries, casinos, real-world markets and much more.
Minergate Review: Offers both pool and merged mining and cloud mining services for Bitcoin.
Hashnest Review: Hashnest is operated by Bitmain, the producer of the Antminer line of Bitcoin miners. HashNest currently has over 600 Antminer S7s for rent. You can view the most up-to-date pricing and availability on Hashnest's website. At the time of writing one Antminer S7's hash rate can be rented for $1,200.
Bitcoin Cloud Mining Review: Currently all Bitcoin Cloud Mining contracts are sold out.
NiceHash Review: NiceHash is unique in that it uses an orderbook to match mining contract buyers and sellers. Check its website for up-to-date prices.
Eobot Review: Start cloud mining Bitcoin with as little as $10. Eobot claims customers can break even in 14 months.
MineOnCloud Review: MineOnCloud currently has about 35 TH/s of mining equipment for rent in the cloud. Some miners available for rent include AntMiner S4s and S5s.
Full List of Mining Hardware
| Miner | Capacity | Efficiency | Price |
| --- | --- | --- | --- |
| AntMiner S1 | 180 Gh/s | 2.0 W/Gh | N/A |
| AntMiner S2 | 1000 Gh/s | 1.1 W/Gh | N/A |
| AntMiner S3 | 441 Gh/s | 0.77 W/Gh | N/A |
| AntMiner S4 | 2000 Gh/s | 0.7 W/Gh | N/A |
| AntMiner S5 | 1155 Gh/s | 0.51 W/Gh | N/A |
| AntMiner S5+ | 7722 Gh/s | 0.44 W/Gh | N/A |
| AntMiner S7 | 4.73 Th/s | 0.25 W/Gh | N/A |
| AntMiner S9 | 13.5 Th/s | 0.098 W/Gh | N/A |
| AntMiner U1 | 2 Gh/s | 1.25 W/Gh | N/A |
| AntMiner U2 | 2 Gh/s | 1.0 W/Gh | N/A |
| AntMiner U3 | 63 Gh/s | 1.0 W/Gh | N/A |
| ASICMiner BE Blade | 11 Gh/s | 7.72 W/Gh | N/A |
| ASICMiner BE Cube | 30 Gh/s | 6.67 W/Gh | N/A |
| ASICMiner BE Sapphire | 0 Gh/s | 7.59 W/Gh | N/A |
| ASICMiner BE Tube | 800 Gh/s | 1.13 W/Gh | N/A |
| ASICMiner BE Prisma | 1400 Gh/s | 0.79 W/Gh | N/A |
| Avalon Batch 1 | 66 Gh/s | 9.35 W/Gh | N/A |
| Avalon Batch 2 | 82 Gh/s | 8.54 W/Gh | N/A |
| Avalon Batch 3 | 82 Gh/s | 8.54 W/Gh | N/A |
| Avalon2 | 300 Gh/s | N/A | N/A |
| Avalon3 | 800 Gh/s | N/A | N/A |
| Avalon6 | 3.5 Th/s | 0.29 W/Gh | N/A |
| bi*fury | 5 Gh/s | 0.85 W/Gh | N/A |
| BFL SC 5Gh/s | 5 Gh/s | 6.0 W/Gh | N/A |
| BFL SC 10 Gh/s | 10 Gh/s | N/A | N/A |
| BFL SC 25 Gh/s | 25 Gh/s | 6.0 W/Gh | N/A |
| BFL Little Single | 30 Gh/s | N/A | N/A |
| BFL SC 50 Gh/s | 50 Gh/s | 6.0 W/Gh | N/A |
| BFL Single 'SC' | 60 Gh/s | 4.0 W/Gh | N/A |
| BFL 230 GH/s Rack Mount | 230 Gh/s | N/A | N/A |
| BFL 500 GH/s Mini Rig SC | 500 Gh/s | 5.4 W/Gh | N/A |
| BFL Monarch 700GH/s | 700 Gh/s | 0.7 W/Gh | N/A |
| BitFury S.B. | N/A | N/A | N/A |
| Bitmine.ch Avalon Clone 85GH | 85 Gh/s | 7.65 W/Gh | N/A |
| Black Arrow Prospero X-1 | 100 Gh/s | 1.0 W/Gh | N/A |
| Black Arrow Prospero X-3 | 2000 Gh/s | 1.0 W/Gh | N/A |
| Blue Fury | 3 Gh/s | 1.0 W/Gh | N/A |
| BTC Garden AM-V1 310 GH/s | 310 Gh/s | 1.05 W/Gh | N/A |
| BTC Garden AM-V1 616 GH/s | 616 Gh/s | 1.05 W/Gh | N/A |
| CoinTerra TerraMiner IV | 1600 Gh/s | 1.31 W/Gh | N/A |
| Drillbit | N/A | N/A | N/A |
| HashBuster Micro | 20 Gh/s | 1.15 W/Gh | N/A |
| HashBuster Nano | N/A | N/A | N/A |
| HashCoins Apollo v3 | 1100 Gh/s | 0.91 W/Gh | N/A |
| HashCoins Zeus v3 | 4500 Gh/s | 0.67 W/Gh | N/A |
| HashFast Baby Jet | 400 Gh/s | 1.1 W/Gh | N/A |
| HashFast Sierra | 1200 Gh/s | 1.1 W/Gh | N/A |
| HashFast Sierra Evo 3 | 2000 Gh/s | 1.1 W/Gh | N/A |
| Klondike | 5 Gh/s | 6.15 W/Gh | N/A |
| KnCMiner Mercury | 100 Gh/s | 2.5 W/Gh | N/A |
| KnC Saturn | 250 Gh/s | 1.2 W/Gh | N/A |
| KnC Jupiter | 500 Gh/s | 1.2 W/Gh | N/A |
| KnC Neptune | 3000 Gh/s | 0.7 W/Gh | N/A |
| LittleFury | N/A | N/A | N/A |
| Metabank | 120 Gh/s | 1.42 W/Gh | N/A |
| NanoFury / IceFury | 2 Gh/s | 1.25 W/Gh | N/A |
| NanoFury NF2 | 4 Gh/s | 1.35 W/Gh | N/A |
| BPMC Red Fury USB | 2.5 Gh/s | 0.96 W/Gh | N/A |
| ROCKMINER R3-BOX | 450 Gh/s | 1.0 W/Gh | N/A |
| ROCKMINER R4-BOX | 470 Gh/s | 1.0 W/Gh | N/A |
| ROCKMINER Rocket BOX | 450 Gh/s | 1.07 W/Gh | N/A |
| ROCKMINER R-BOX | 32 Gh/s | 1.41 W/Gh | N/A |
| ROCKMINER R-BOX 110G | 110 Gh/s | 1.09 W/Gh | N/A |
| ROCKMINER T1 800G | 800 Gh/s | 1.25 W/Gh | N/A |
| Spondooliestech SP10 Dawson | 1400 Gh/s | 0.89 W/Gh | N/A |
| SP20 Jackson | 1.3-1.7 Th/s | 0.65 W/Gh | N/A |
| Spondooliestech SP30 Yukon | 4500 Gh/s | 0.67 W/Gh | N/A |
| Spondooliestech SP31 Yukon | 4900 Gh/s | 0.61 W/Gh | N/A |
| Spondooliestech SP35 Yukon | 5500 Gh/s | 0.66 W/Gh | N/A |
| TerraHash Klondike 16 | 5 Gh/s | 7.11 W/Gh | N/A |
| TerraHash Klondike 64 | 18 Gh/s | 7.06 W/Gh | N/A |
| TerraHash DX Mini (full) | 90 Gh/s | 7.11 W/Gh | N/A |
| TerraHash DX Large (full) | 180 Gh/s | 7.11 W/Gh | N/A |
| Twinfury | 5 Gh/s | 0.85 W/Gh | N/A |
| Avalon USB Nano3 | 3.6 Gh/s | 0.85 W/Gh | N/A |
| GekkoScience | 9.5 Gh/s | 0.33 W/Gh | N/A |